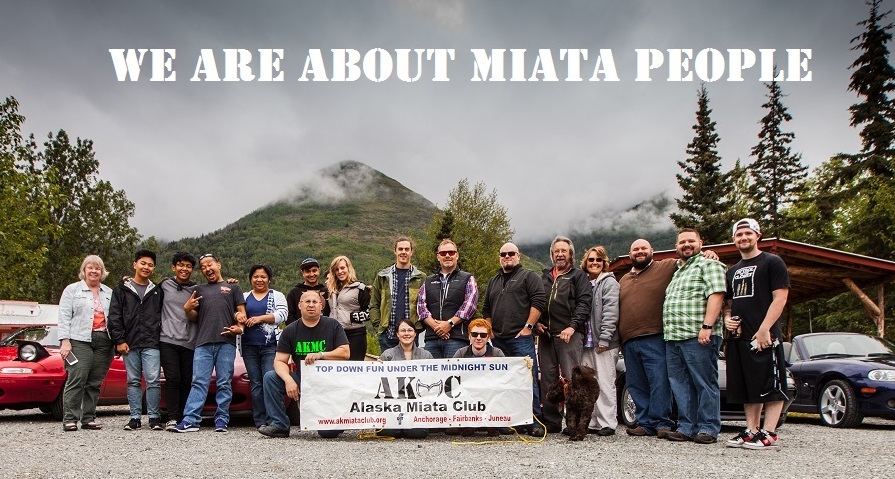 The Alaska Miata Club (AKMC) is a social car club established on May 25, 2003. Our mission is to enjoy the Mazda Miata together at official club events. The Anchorage Chapter is the most active and we have members from the entire state. We welcome anyone who is a fan of the Mazda Miata. You don't have to own one to join and we can help you find one if you decide to be an owner. We encourage our members to personalize, modify, and enjoy their Miatas with others. The club hibernates during the winter season but more reason to enjoy our short summer with long top down days under the Midnight Sun.

AKMC season is from April 1st to October 31st and includes but are not limited to day tours, lodge runs, motor sports, picnics, parades, car shows, movie nights, and car games. Members don't have to join all the events, but if an event is posted on the forum you won't be alone. We use the Alaska Miata Club Facebook group page to socialize, communicate, and schedule official events.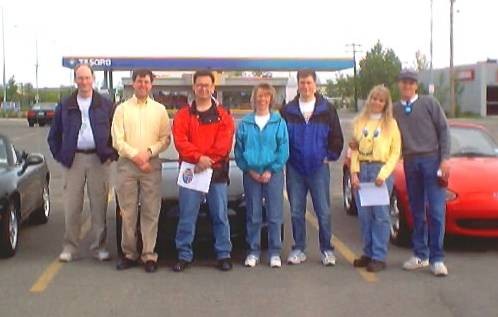 The AKMC is modeled after our sister club in Japan, the Kanazawa Roadster Club (KRC). All members are important and have an equal voice on club issues and event activities. In the AKMC, the members are always more important than the cars. In most cases, common sense, the logic of "better safe than sorry", and what is good for the club prevails. There are no monthly club dues or mandatory meetings but participation is key. We are always evolving and changing and encourage members to volunteer and suggest future events. All projects and events happen because of you, the member. So, what is the Alaska Miata Club all about? Miata People!

AKMC Style

Every club or hobby has its own language and traditions. We are no different. We drive, park, and greet each other in our special way. AKMC style and traditions are influenced by the Japanese culture, car trends, and the US military lifestyle.

MIATATUDE and the WAVE

That is correct, the right attitude. Miata people are some of the nicest people you will ever meet. Don't get road rage from a cage. Drop the top and forget all your troubles. For example, you will get people who cut the caravan on purpose or try to pass the entire caravan after a double yellow. Drive defensively and allow cars into the caravan. How many times have you been challenged to drag race at a stop light? People will be people, and Miata people will always be one of the friendliest. Remember, you are representing not just yourself but the AKMC too.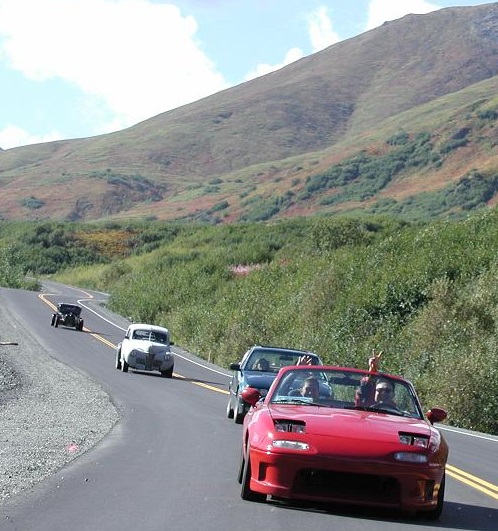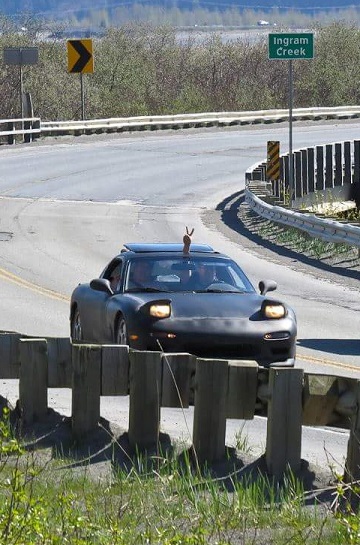 When driving the Miata, sign and sound language is very useful. Communication by flipping pop up, flashing headlights, tapping horns, hazard lights, and hand signals are very common. Originally, popping the barn doors on NA to oncoming Miatas was the way of saying hello called the "wave". One flash of the hazard lights is thank you.
PEACE!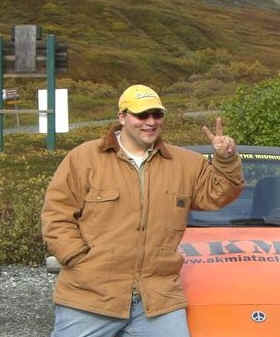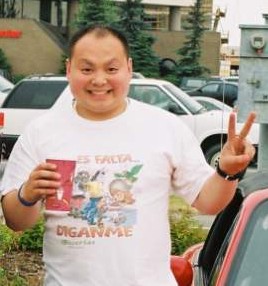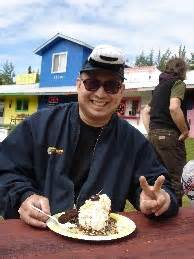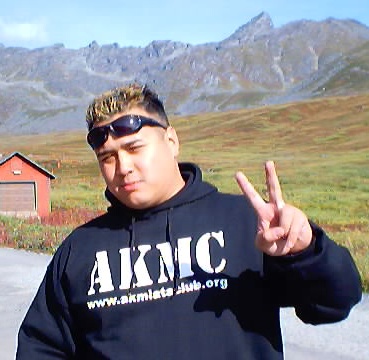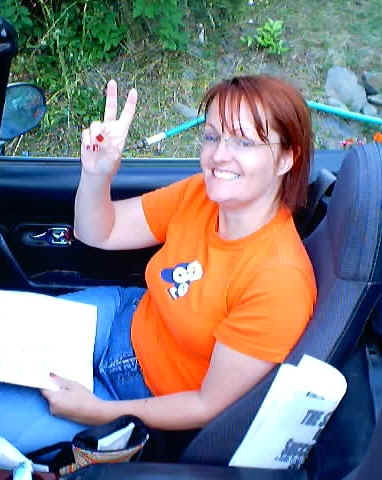 The official AKMC gesture is the peace sign which can be rewarding as the other driver returns it above the A pillar. Note: The peace or victory sign is palm OUT not palm IN.

The FUNNY POSE
Ever since I was in Japan, the KRC would always take tons of pictures. One thing I noticed was that after a group photo they took a FUNNY one after it. It took me a couple of years before our current group does this. Well, not everyone does it just like not everyone NAMES their Miatas or gets VANITY plates. Lately, we have had some really good FUNNY poses. So bust a move, name your Miata, and get a personalized plate!

LINGO

AKMC = Alaska Miata Club
BBS = German rims Baumgartner Brand Schiltach
FIATA = Fiat 124 Spider based on the ND chassis
FM = Flyin' Miata. An aftermarket company for Miatas located in Colorado. They do V8s, exocet, etc
GT = Grand Touring, fully loaded version or Gran Tourismo
LE = Launch Edition and/or Limited Edition
LSD = Limited Slip Differential. Both rear wheels spin but not locked like POSI or welded diffs
Lucky Miata = A Miata with a girl in a picture together
Miatafreak = A person or "Otaku" who lives, breathes, and dreams Miatas
Navi = Navigator. A person in the passenger seat or your partner in life
NA = 1st gen Miata with pop up lights. NA in the real world = Naturally aspirated, no turbo or power adders
NB = 2nd gen Jaguar or FD looking like Miata
NC = 3rd gen Miata with the big over fenders
ND = 4th gen Miata, the sexy one
OTM = Other Than Miata
PEP = Popular Equipment Package. A type of almost fully loaded edition.
PPF = Power Plant Frame, the metal piece that connects the motor to the rear end
Rep = Replica or copy, not from original manufacturer Tagging = Leaving an AKMC contact card on the windshield wiper
TE 37 = Touring Evolution. One of the most popular rims you can buy from Volk Racing
VVT = Variable Valve Timing other wise known as V Tech for Hondas.

We will continue to add more just to confuse you. There will be a test in the end.

EVENTS

Most of our events are during our short summer season. Events chosen for the season have stood the test of time and seem to be the group favorite. We can easily modify or make up a new event upon request. Click to read descriptions of past events.

The NO NOTICE Meet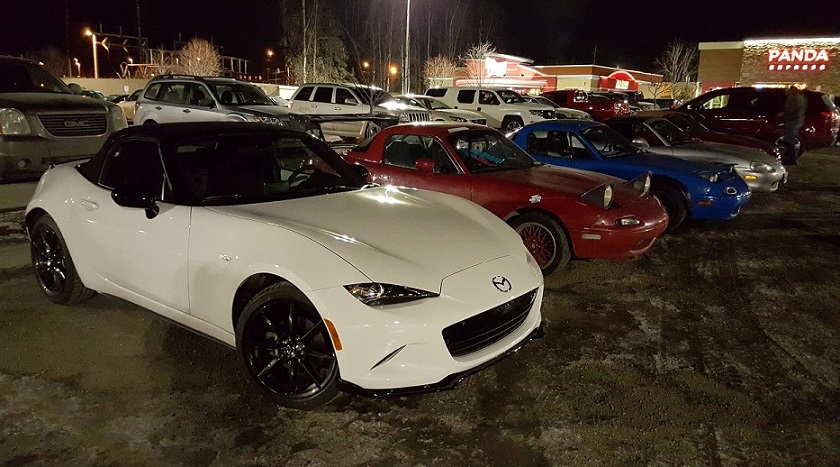 As an AKMC member you have a network of wonderful people. We insist you to get to know them and create a new circle of friends. It was always normal to ask for members to join you on an unscheduled trip if you did not want to be alone on such a beautiful day. This is now known as the NO NOTICE meet. Since 2015, with the AKMCs new crew/core group of younger enthusiasts and better weather a simple Facebook post and text have generated more numbers than our older scheduled events. This prompted a NO NOTICE telephone roster which members must be asked to be put on. It is not an official event so coin challenges are optional. I too am on the list and try to go to as many NO NOTICE meets I can but will never generate one. To date, the largest no notice event pulled in 7 Miatas and 5 OTMs and it was a great time! So, why isn't the NO NOTICE meet called SHORT NOTICE meets? Just ask the members who missed out because they didn't hear about it. LOL.
APRIL (still cold)
Miata Fool's Meet - Always on April 1st has no run. It is just an official Meet and Greet usually only for 30 mins starting at 6 PM at Northwest corner of Barnes & Nobles. If there is a run it would be to Red Robins on Dimond Blvd. for dinner and subject to a coin check.

Thaw Out Runs -First run to Portage Glacier to practice caravan safety then lunch at Chair 5 to discuss hot topics this season.
MAY (good)
Mother's Day is good for a Sunday run. Schedule a north run.
AKMC Anniversary Run. This is usually on a Sunday on Memorial Day weekend. Since the article on Road & Track we like to redo the Hatcher Pass run to remember the day as a Poker Run. 1 card at Barnes & Nobles, 1 card at bottom of Eklutna, 1 card at Ice Cream Shop, 1 card at Tesoro Gas Station with Ice Cream shop, and last card at Hatcher Pass.

Hatcher Pass
JUNE (beautiful)
Hope Runs Starring the 3 Hopefuls

Father's Day is a good for a Sunday run.




Midnight Sun Fun Runs Hardcore run to Fairbanks
The Rumble at Mirror Lake is the new Solstice event with all the other car clubs in town.

JULY (beautiful)

Sheep Mountain Lodge Runs
Annual Potluck Picnics

AUG (good)

First Sunday of August is the Jay Osfthun Car Show at the Park Strip
Summit Lake Lodge

SEPT (rainy)

Leaf Peeper Runs - considered to be last run of season to watch color change of leaves

OCT-MAR

Social Dinners are strictly for dinner and social banter. If done in the winter there is no run.
The AKMC Movie Night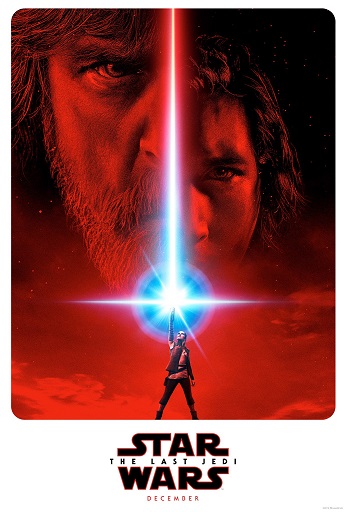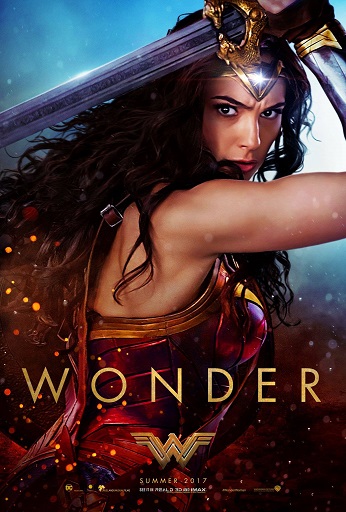 AKMC Movie Nights are Saturdays at the Century 16 Theaters on 36th Ave. We watch the 7 pm show in 3DXD. This means it could be the 7 pm, 710 pm, 730 pm , 740pm show. Please arrive early to park together outside, help save seats, and lines. The first 9 people who RSVP and post that they are coming will get a free ticket. Please watch the movie with your car club even if you don't get a free ticket. We would love to experience blockbuster tent pole films with you.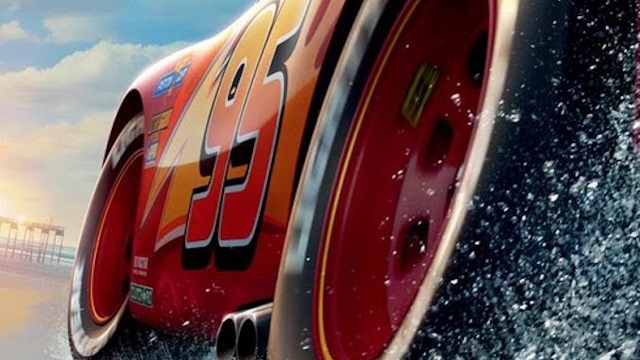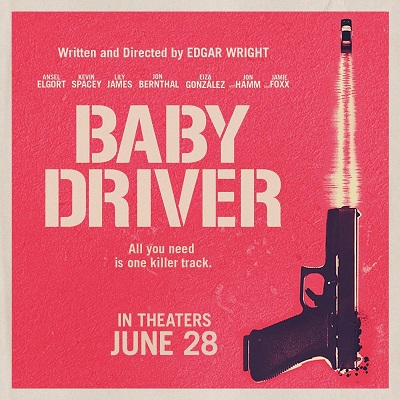 PARKING

We park like this when it is feasible. Yes, backed in like motorcycles. The idea is from Japan where the parking spots are so small and not slanted that they have to park backwards to be able to leave. The second parking of choice is lined up behind the leader. If you are a leader please keep in mind that you are looking for parking for the entire caravan.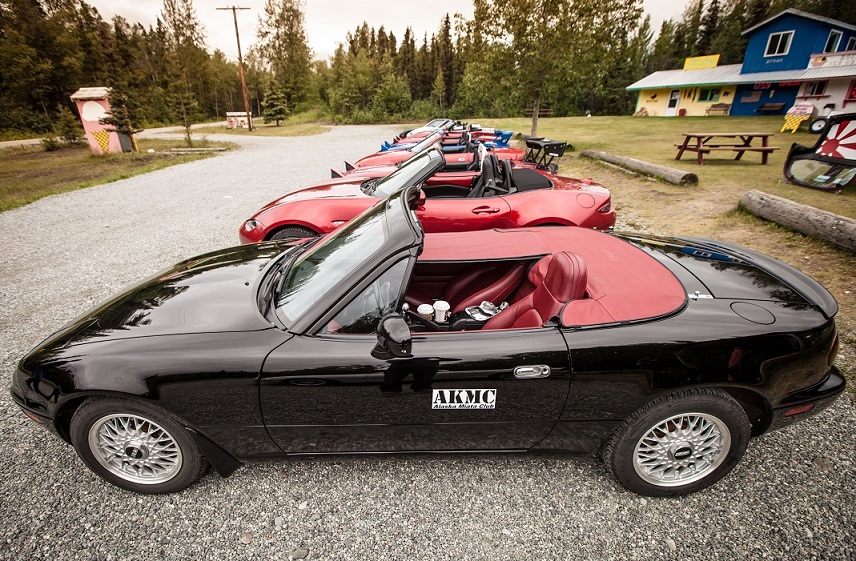 CARAVAN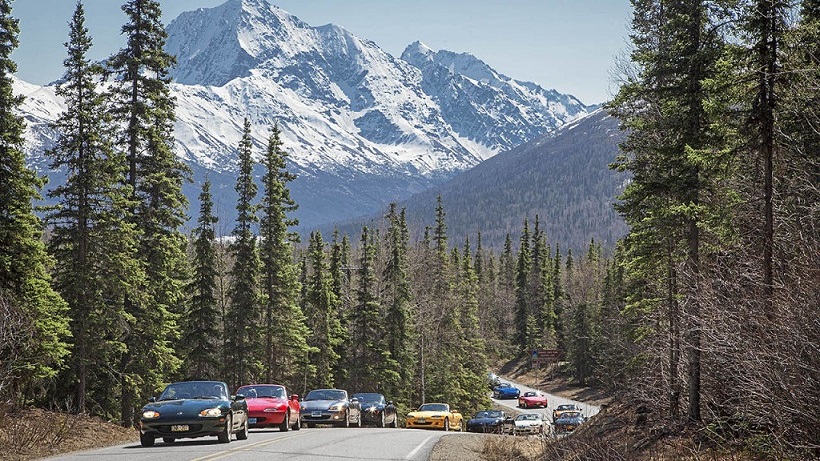 The Miata caravan is standard event practice to show unity and pride. When we drive in a caravan we will have one chosen leader. Please follow, WITHOUT TAILGATING the Miata in front of you. Do not pass the car in front of you or the leader unless you have communicated this prior to the run. Spirited drivers are recommended to be at the rear since you will have to speed up to catch up the caravan. The idea is to enjoy a SAFE drive together, limit lane changes as it may confuse people. Leaders will drive within the posted speed limit because people in the back will end up speeding just to catch up. Please be patient and enjoy the drive. If you are leaving the caravan please tap the horn and give a wave to signal that you are leaving so the Miata behind you will not follow you.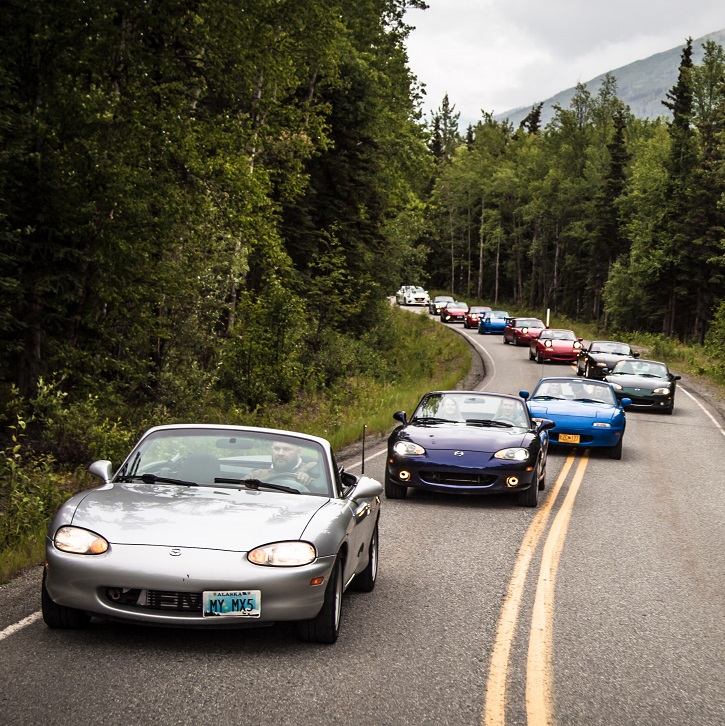 THE BANNER, CALENDAR, AND THE CLUB CAR

Over the years we have been able to do things better and better every time we do them. We started out with a hand drawn banner and now the vinyl banner. I haven't gotten a professional one until we have a better logo and would justify paying hundreds of dollars for one.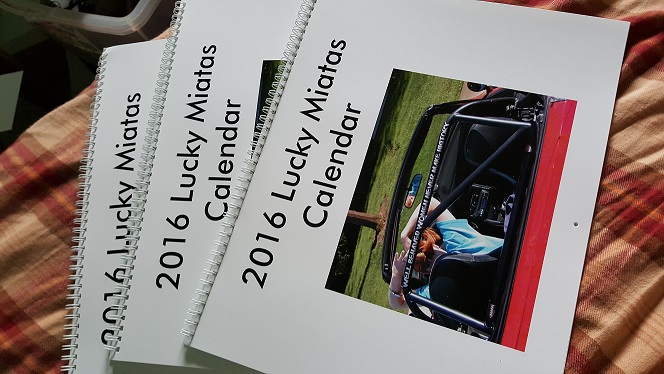 We still use an electronic calendar but once in a while we get a paper product to make us laugh.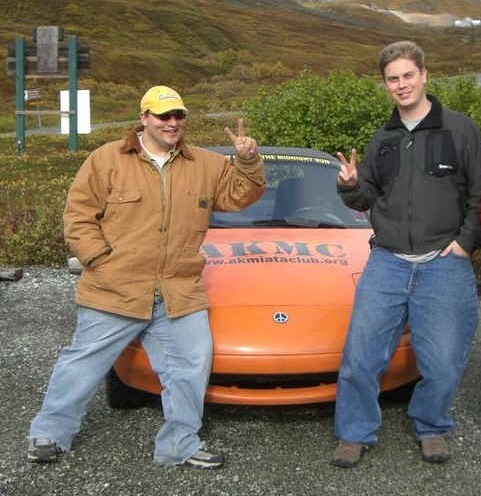 The AKMC has had 3 club cars which any member can borrow for a day or so. There is no current club car as we tend to give them away to members who need an automatic Miata. So far all club cars have been NA automatics. The reason is so anyone who has never driven a Miata can do so on the spot. OZINGA was Safety Orange, KERO was Neon Green, and PENLOP was Neon Pink. OZINGA was given away to a fellow member in Fairbanks. It only lasted 3 months before an xB hit it. Then it went to Kevin Hamilton who is doing a V8 conversion on it, there it sits.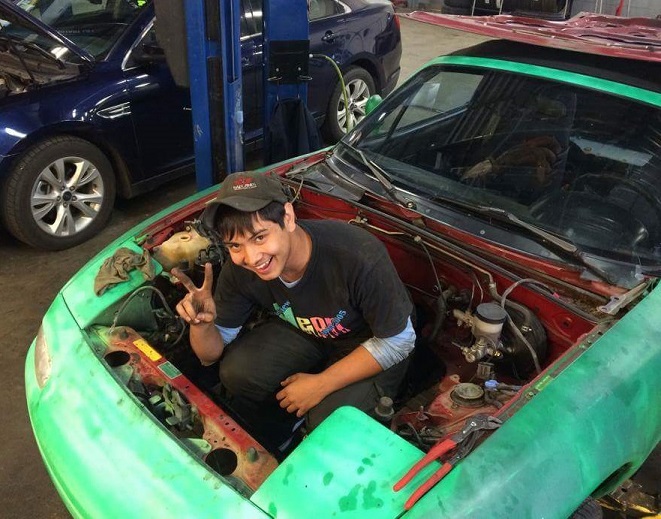 KERO died from the crank wobble and a botched engine installation by SOMEONE, (lol) and then was eaten up by club members for free parts. From differentials, to soft tops, knick knacks, rear bumper, hood, and alloy rims KERO lives on in other AKMC member's Miatas.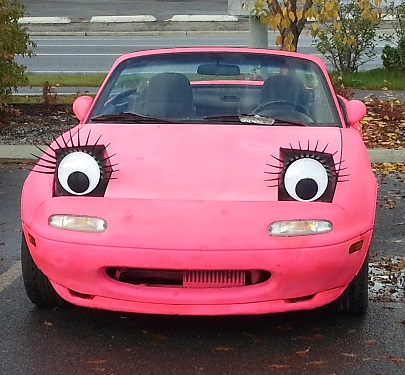 PENLOP was given away to a fellow member who did not like the pink color. PENLOP's turbo is now in BIG WANG. PENLOP is now JENG with a manual transmission from ROSIE and owned by Mike A. We will find a fourth club car. I usually cannot resist a cheap NA Automatic Miata to rebuild.

AKMC CHALLENGE COINS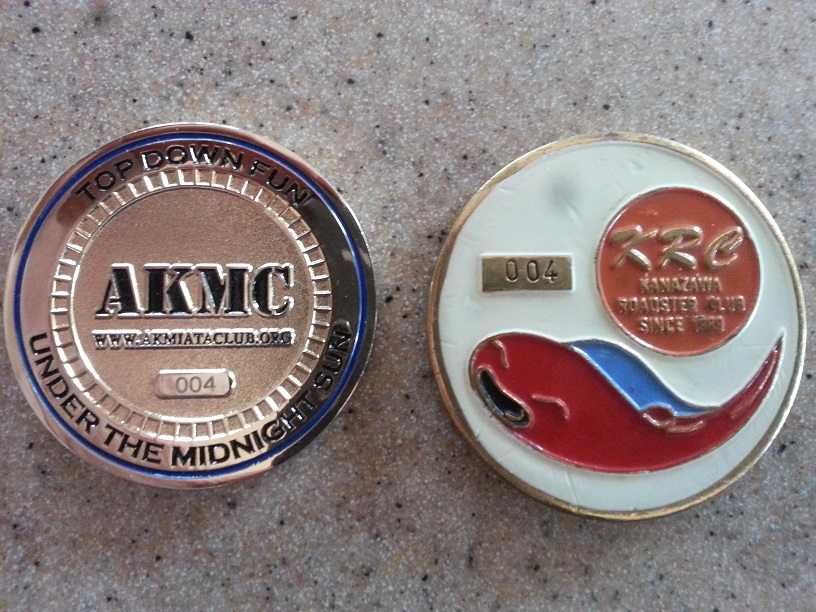 1. ORIGIN In one squadron, a wealthy lieutenant ordered medallions struck in solid bronze and presented them to his unit. One young pilot placed the medallion in a small leather pouch that he wore about his neck. Shortly after acquiring the medallion, the pilots' aircraft was severely damaged by ground fire. He was forced to land behind enemy lines and was immediately captured by a German patrol. In order to discourage his escape, the Germans took all of his personal identification except for the small leather pouch around his neck. In the meantime, he was taken to a small French town near the front. Taking advantage of a bombardment that night, he escaped. However, he was without personal identification. He succeeded in avoiding German patrols by donning civilian attire and reached the front lines. With great difficulty, he crossed no-man's land. Eventually, he stumbled onto a French outpost. Saboteurs had plagued the French in the sector. They sometimes masqueraded as civilians and wore civilian clothes. Not recognizing the young pilot's American accent, the French thought him to be a saboteur and made ready to execute him. He had no identification to prove his allegiance, but he did have his leather pouch containing the medallion. He showed the medallion to his would-be executioners and one of his French captors recognized the squadron insignia on the medallion. They delayed his execution long enough for him to confirm his identity. Instead of shooting him they gave him a bottle of wine.

2. RULES: a. The challenge is initiated by drawing your coin, holding it in the air by whatever means possible and state, scream, shout or otherwise verbally acknowledge that you are initiating a coin check. You can also tap your coin on the bar. Another, but less vocal method is to firmly place it on the bar, table, Or floor (this should produce an audible noise which can be easily heard by those being challenged, but try not to leave a permanent imprint). If you accidentally drop your coin and it makes an audible sound upon impact, then you have just "accidentally" initiated a coin check. (This is called paying the price for improper care of your coin.) b. The response consists of all AKMC members being challenged drawing their AKMC coin in a like manner (other organizational coins are invalid). c. If you are challenged and are unable to properly respond, you must buy a round of drinks for the challenger and all in the group that has coins. Meaning, if 2 people don't have coins. A total of 2 rounds of non-alcoholic drinks are bought. d. If everyone being challenged responds in the correct manner, the challenger must buy a round of drinks for all those people he challenged. e. Failure to buy a round is a despicable crime. 3. Coin checks are permitted any time during official events only where drinks are available. For example but not limited to restaurants like Red Robins, movie theaters like Century 16 Theatres, and ice cream parlors like Rochelle's in Eklutna. 4. There are no exceptions to the rules. They apply to those clothed or unclothed. At the time of the challenge you are permitted one step and an arms reach to locate your coin. If you still cannot reach it -- SORRY ABOUT THAT! 5. A Coin is a coin. Coins attached on belt buckles are considered "belt buckles." Coins on key chains are considered "key chains." Coins drilled for necklaces are necklaces. Coins placed in a "holder/clasp" and worn around the neck like a necklace are valid and are considered a coin. Put it in your pocket, wallet, purse or what have you.

NAMES and PERSONALIZED PLATES

You don't have to name your Miata, sometimes they name themselves. Trigger, Hidalgo, Shadowfax, or Silver, there are many famous steeds that have had names. Stop and think about it for a minute, it will happen if it hasn't already. Then you can use it on your personalized plate. See how many you can figure out.


The
,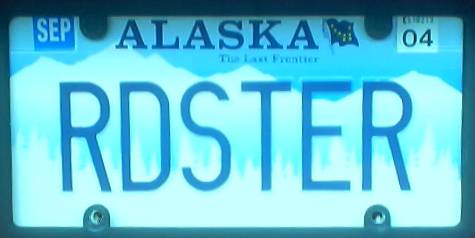 ,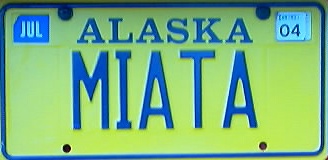 is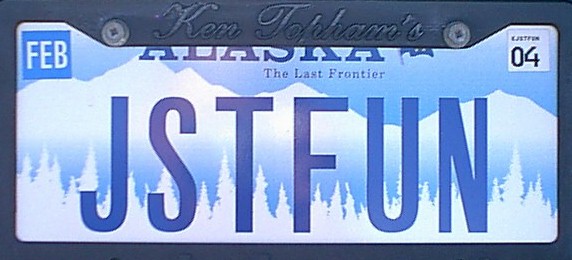 !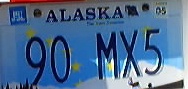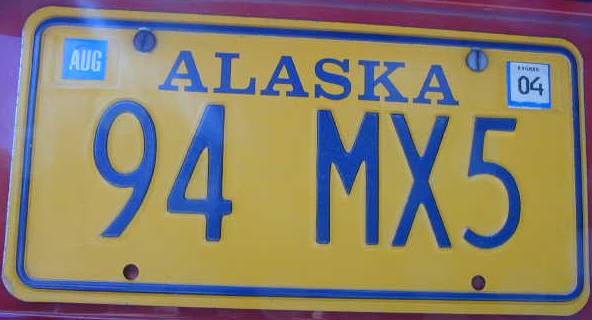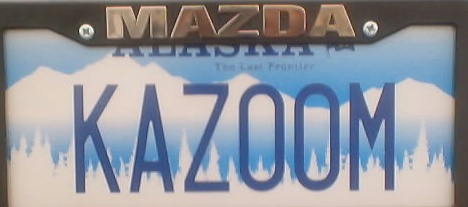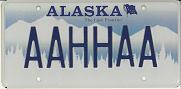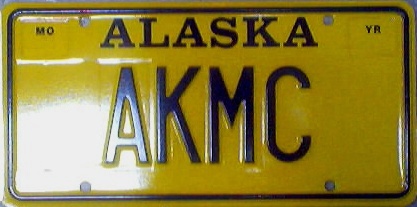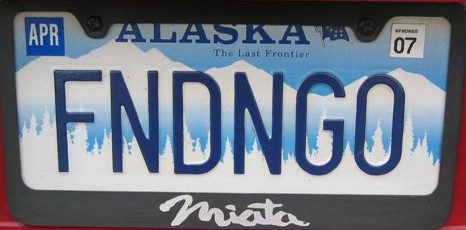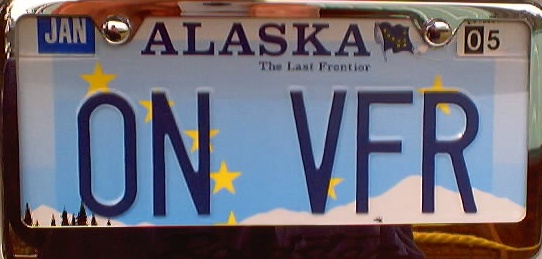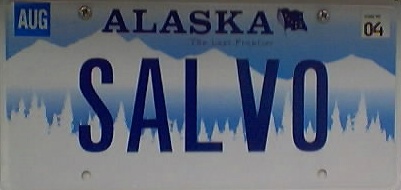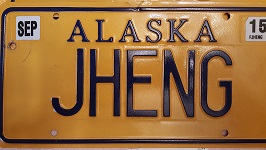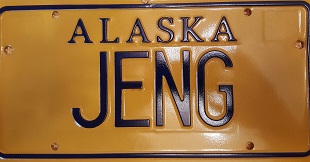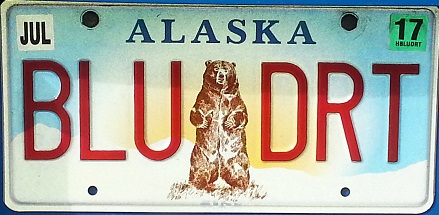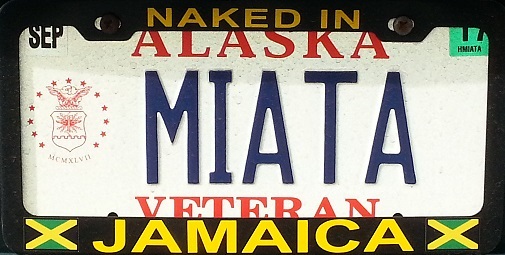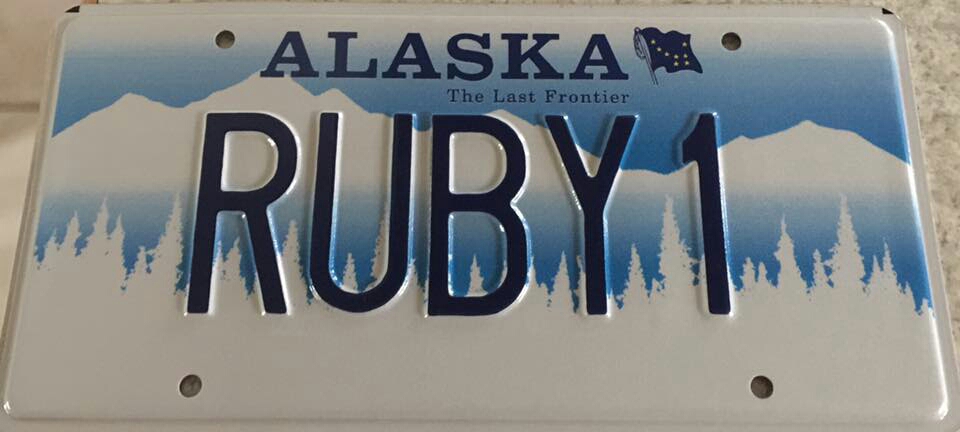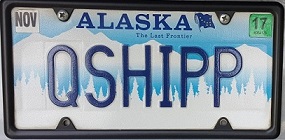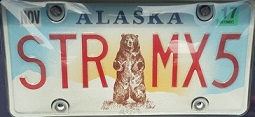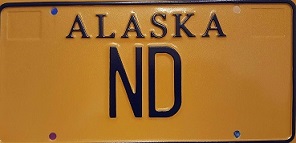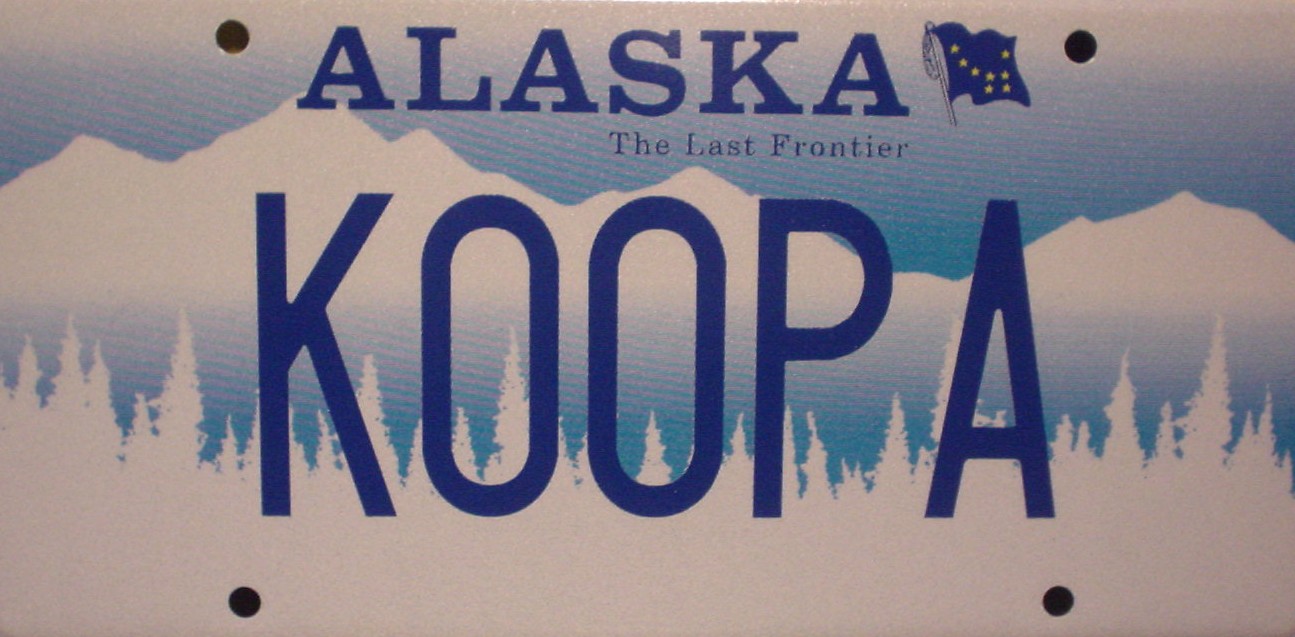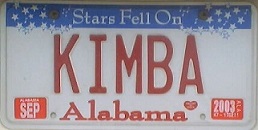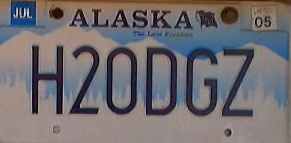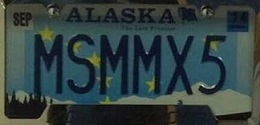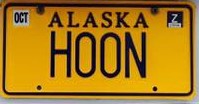 Click here if you want to order your personalized plates.

Fun Facts
The top 10 fastest Miatas in the club for 1/4 mile are the following. At the time of this writing there are NO TIME slips to prove these runs. Almost all of these Miatas are boosted except RENEGADE.

1. QSHIPP is the fastest Miata in Alaska with a Flyin' Miata LS3 V8 swap with 525 hp
2. When finished Hamilton's Miata should be second fastest. Ford V8 swap with 400 hp
3. ON VFR, SITKA, and CONNIE Flyin' Miata 250 hp and up
4. MSMs SOPHIA, RADIKA, Ramiro, FURY, BLUE DART around 170-200 hp
5. BIG WANG, JENG around 150-180 hp


The highest mileage Miata is over 200,000 miles.
Official Motto: Top Down Fun, Under the Midnight Sun
Official Hand Sign: Peace sign
Official Road: New Eklutna Lake Road
Official Song: Get Lucky by Daft Punk (changes anytime)
Most popular color: Red
Most Miatas in one event: 3rd Annual AKMC Potluck Picnic 14 Miatas with Mr. Hirai and KRC guests, 13 Rolling 10th Anniversary AKMC Meet with Road & Track, 13 rolling/14 standing with Auto Motor und Sport meet